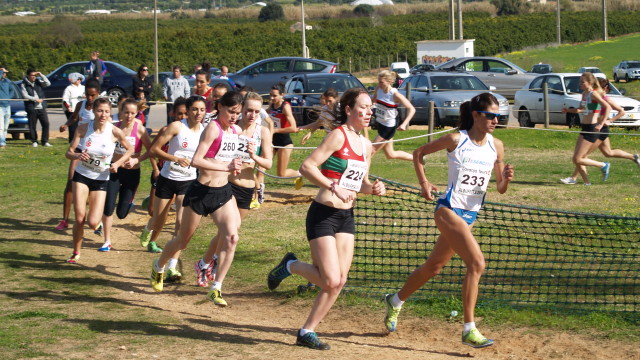 As winners of the National Relay titles Aldershot Farnham and District AC were invited to Portugal to compete in the European Cross Country Champions Cup against representative Clubs from 23 federations.
The ECCA were able to support them with a "development grant" which assisted in them taking two strong teams and they finished a very creditable 5th in the women's race and a solid 8th in the men's race. Chairman Mike Neighbour said "It was a great experience for the team which they all enjoyed".
The ECCA will continue it's policy of supporting Clubs financially in representative situations where possible, as well as sending athletes abroad with the England Teams to gain valuable experience of cross country competition.